mad about sunglasses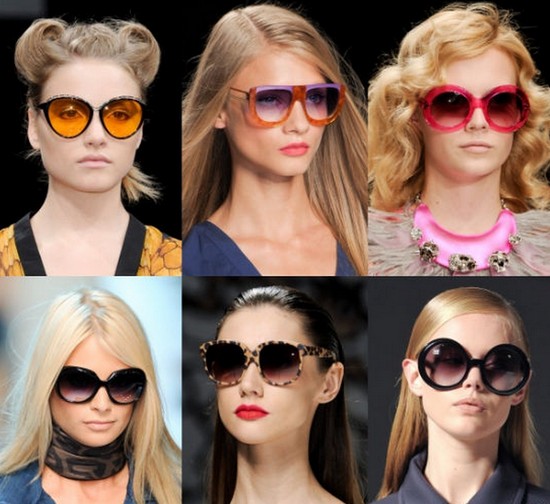 long face
These faces are longer than they are wide.
Wide, gradient frames provide broad coverage.
butterfly sunglasses are the best choice for the long face
frames with bold and strong horizontal top line will add some width to your face
heart-shaped face
This is defined by a shape that is narrow at the jaw and wider at the cheekbones and forehead.
chunky resin frames
always try to draw attention away from the fore head and chin towards the middle of the face to balance your thin lower face
go for oval or rounded lenses
Cat's-eye
avoid
sunglasses with very broad frames *frames should not be wider than your face * you dont wont your chin to look more pointy .
Square Faces:
Your face is as wide as it is long but with a definite square shape at the jaw.
curved rims ,oval shapes to soften an angular jaw line.feminine frame with curved lines
Owl-eye frames offset the planes of a square face.
aviators
avoid
angular shaped frames like hard square frames or sever cats eye shapes
round face
Your face is round if, when measured, it is as wide as it is long.
cats eye shapes or slightly higher frames at the outer top corner
angled will also help balance the face
square shapes helps
narrowing your face
wide or slightly wider than your widest part of your face
avoid
large circular styles will further widen your face
Oval face
To find out if your face shape is oval measure it.
If it is one and a half times longer than it is wide, you have an oval face.
lucky you !!
any shape works on you